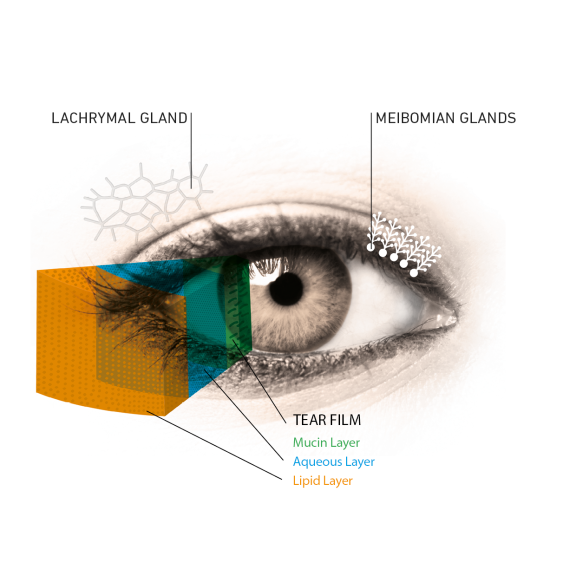 optibright®
Unique combination product for the maintenance of a natural tear fluid production
optibright® combines the efficacies of branded maqui berry extract MaquiBright® and DHA-rich omega-3 oil for a remarkable double action on tear fluid management.

MaquiBright® is standardised to bear a minimum of 25% delphinidins and a minimum of 35% total anthocyanins. The extract supports aqueous tear fluid production in lacrimal glands by eliminating free radicals and reactive oxygen species, as proven in pre-clinical and clinical studies.

Our omega-3 oil contains 50% docosahexaenoic acid (DHA*) and 20% eicosapentaenoic acid (EPA). The oil supports lipid layer synthesis in meibomian glands – required for evaporation protection and for stabilisation of tear film.
*EFSA Health Claim: DHA contributes to the maintenance of normal vision.
 
Market Application

Details
References
Tear-fluid management
MaquiBright® supports aqueous tear fluid production in lacrimal glands by eliminating free radicals and reactive
oxygen species
Hitoe et al., 2014
Nakamura et al., 2014
Omega-3 Oil supports lipid layer synthesis in meibomian glands – required for evaporation protection and for stabilisation of tear film.
Bhargava et al., 2013
Deinema et al., 2017
Bhargava et al., 2016
DHA contributes to the maintenance of normal vision.
EFSA Journal 2010;8(10):1734. [27 pp.]