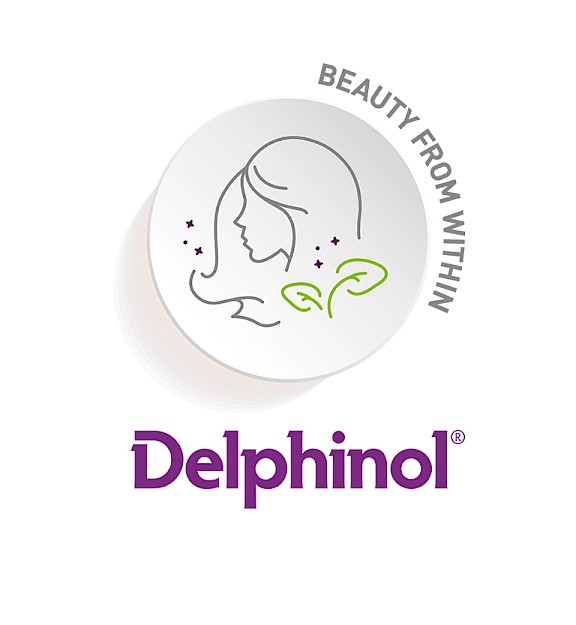 Delphinol®
Superior ingredient for beauty from within
Standardised maqui berry extract - effective and safe (GRAS)
Delphinol® is a unique extract prepared from selected maqui berries (Aristotelia chilensis) which is extraordinarily rich in flavonoids and standardised to bear a minimum of 25% delphinidins and a minimum of 35% total anthocyanins.
Delphinol® shows clinically proven bioavailability of key active ingredients.
U.S. STRUCTURE/FUNCTION CLAIMS: 
In clinical studies, Delphinol® showed amelioration in skin condition and skin profile.*
Provides antioxidants that help protect cells against the oxidative damage caused by free radicals.*
* These statements have not been evaluated by the Food and Drug Administration. This product is not intended to diagnose, treat, cure or prevent any disease.
| | | |
| --- | --- | --- |
| Market Applications | Details | References |
| Antioxidant Potency | Delphinidins present inside keratinocytes prevent UV-induced oxidative stress and cell death (apoptosis). | Afaq et al., 2007 |
| Skin Health | Delphinol® significantly lowered pro-inflammatory markers IL-6 and IL-8 in an in vitro study. In addition, Delphinol® decreased the activity of MMP-1 in keratinocytes, which may prevent collagen fibers degradation and thus helps to maintain skin elasticity. | Internal Data |
| Healthy Ageing | Delphinol® improved telomere-shorting in oxidative conditions. Telomeres protect the end of chromosomes, which play a crucial role in the ageing process. | Internal Data |
| Healthy Skin | The randomised, double-blind, placebo-controlled clinical trial was performed with 16 Japanese women and showed that Delphinol® not only improved saturation and vividity of the skin but also impressively decreased the number of red spots and overall redness over an 8-week period. | Shimizu et al., 2020 |